In line with national initiatives towards college and career readiness, the Technology Department at MHC Academy aims to prepare each student to become a critical evaluator of information and build upon the knowledge she has gained through the core curriculum of study by integrating, evaluating and accessing data using cutting-edge technology that supports personalized, digital learning experiences.
To that end, the Academy is pleased to enter the third year of its 1:1 iPad Initiative in the 2018-2019 academic year. This technology upgrade further bridges the gap between school and home by placing a new iPad in the hands of each student, at no direct cost to families. To facilitate our transition from PC laptops to iPads, students have received hands on training during their orientation sessions, while teachers have engaged in over 60 hours of professional development led by a Distinguished Apple Educator since the program's launch.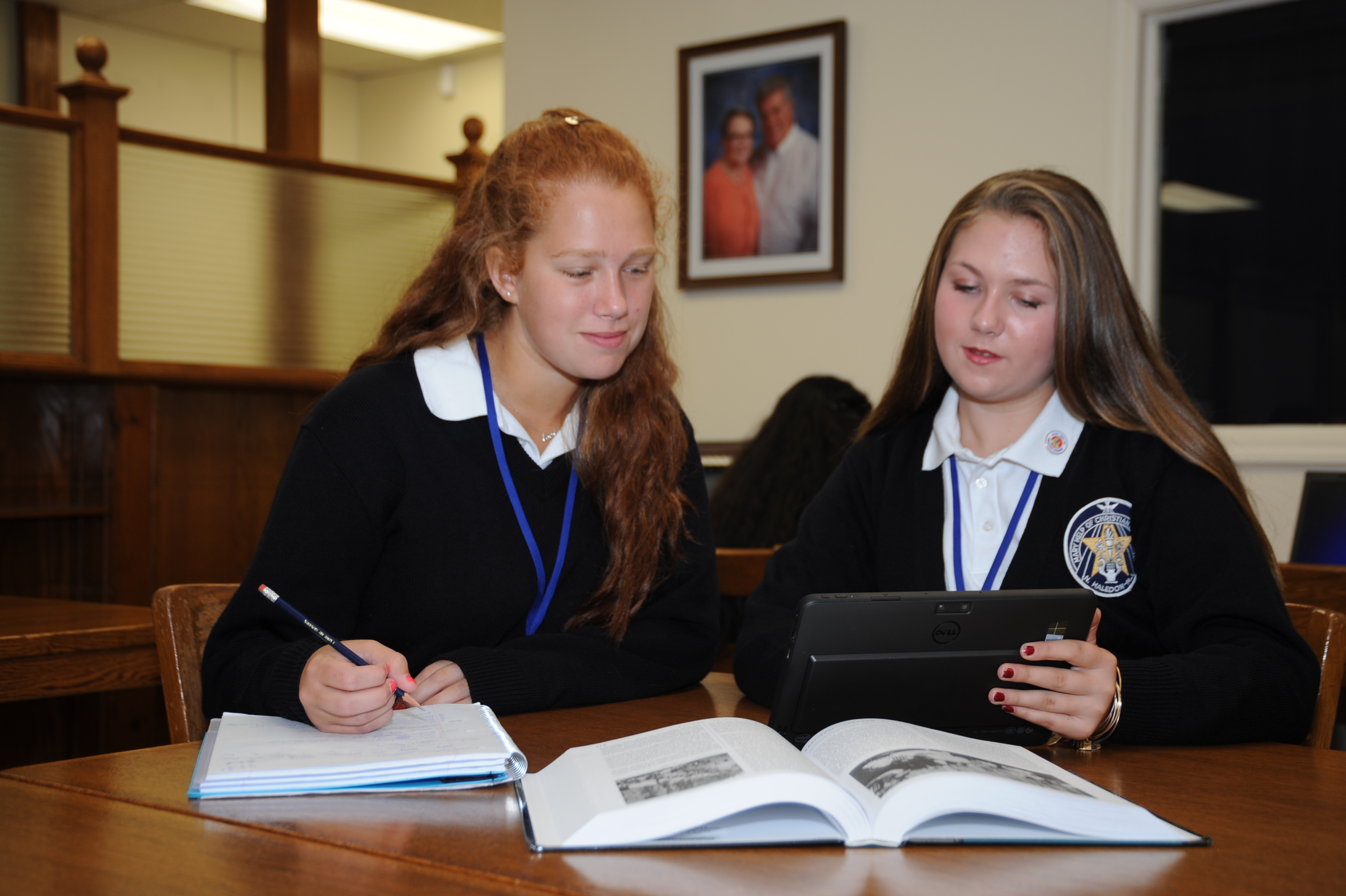 While all classrooms and common areas will continue to be ActivBoard enabled, Apple TVs have been placed in each classroom to support engaging presentations and media-enabled lessons with one-touch connectivity over our state of the art campus-wide wireless network. Productivity in and out of the classroom is enhanced through the use of cloud technology, productivity software, and other relevant applications, all of which support the Academy's long-term goal of achieving a truly paperless learning environment.
To view a listing of some of the applications utilized by our students, click here.