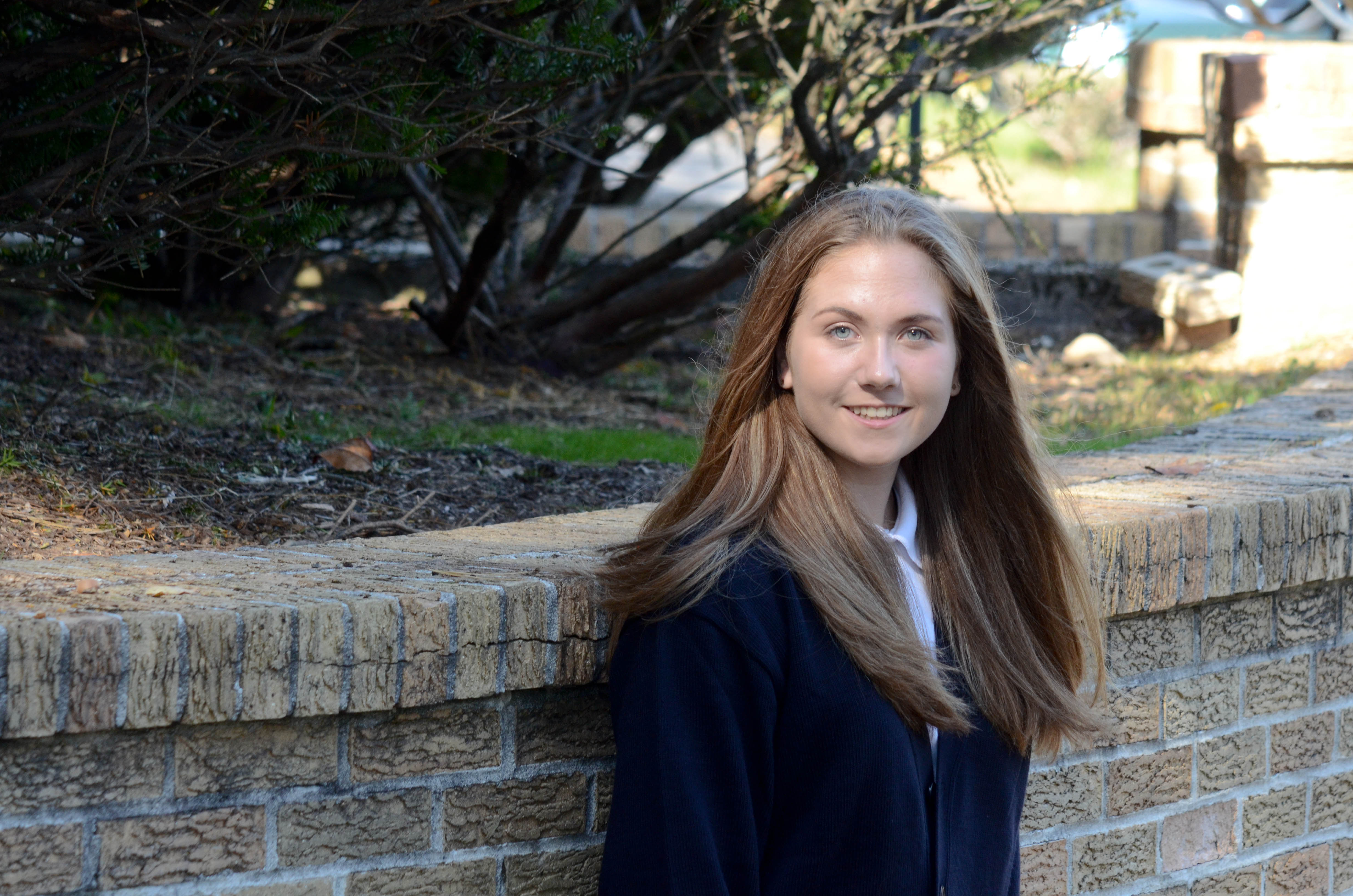 What does Mary Help mean to you?
Mary Help is a place where I am free to truly be myself. The environment is welcoming and supportive, and I know that once I walk inside, my day is going to be great. It allows me to actively pursue what I enjoy in both academics and extracurricular activities while making friends along the way that I'll have for a lifetime to come.
Why did you choose Mary Help?
My original plan was to attend a large coed school, but once I walked through Mary Help's doors I knew I couldn't leave. When I shadowed, all the girls were so inviting, and they treated me like their little sister even though had we just met. The teachers and Sisters were very welcoming as well, making me feel like I was already a part of the school. In addition, I have always viewed Mary as one of my role models, and coming here has brought me closer to her than ever before.

In what ways has Mary Help contributed to your personal and academic growth?
Before I came to Mary Help, I was extremely shy and quiet. Since coming here, I have become more outgoing each day and have finally found my voice. My classmates have helped me immensely in learning to be bolder and braver. Now, I give better presentations and am able to speak up for my fellow students and teammates while helping them to grow in the same ways I have. Mary Help has also given me the unique opportunity to attend the Salesian Leadership Retreat, which has strengthened my confidence and spirituality, while teaching me to be a faith-filled and fun-loving leader like Don Bosco.
In terms of academics, Mary Help has enabled me to strive and never stop challenging myself to be my best. I have taken all honors courses since freshman year, and this year I have had the opportunity as a junior to take a college English course. Once I graduate and attend college, I am confident that Mary Help will have prepared me to be the best in my class and in my future career.

What is one thing you would like outsiders to know about Mary Help?
At Mary Help, you will never be an outsider; you will be welcomed with open arms and immediately meet strangers who will quickly become friends. Mary Help is such an amazing place because it effectively combines all the aspects of Saint Don Bosco's oratory: it is a playground where friends meet, a parish that evangelizes, a home that welcomes, and a school that prepares for life. Mary Help has become my home: a little slice of heaven on hill! Here, I have made a whole school of sisters, enriched my faith, found a safe haven, and learned skills that I will be able to use forever.