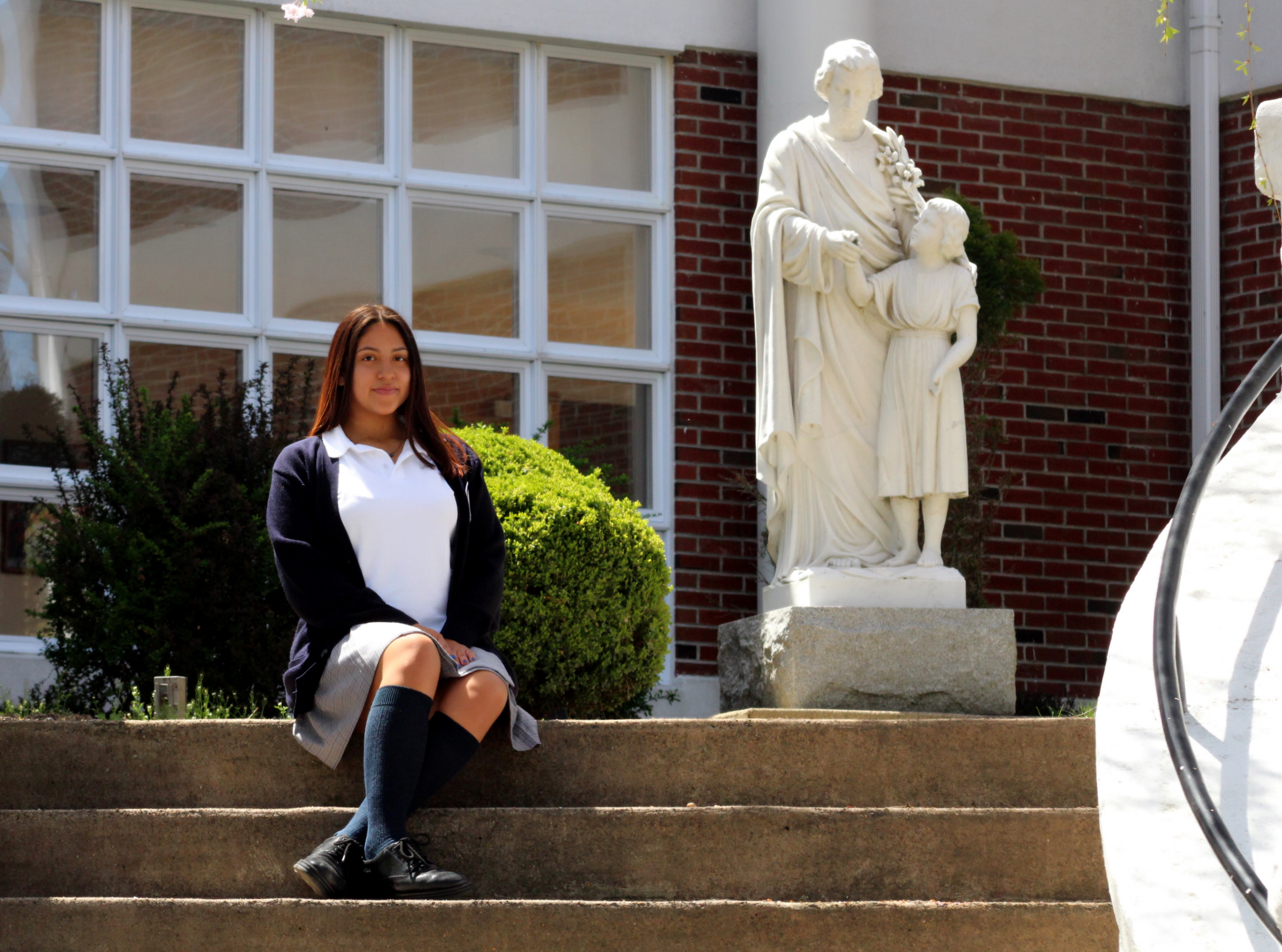 What does Mary Help mean to you?
Mary Help is my second home. I spend more hours here sometimes than at my own home. It's the place that basically helped raise me and where I flourished in my creativity and leadership qualities.
I was a camper here when I was 8 years old. I always loved how friendly the sisters were and how beautiful the campus was. When my elementary school unfortunately closed, Mary Help opened a middle school at the same time, and I thought it would be a great opportunity to see what the school was like truly. As years went on, I decided to stay at Mary Help because of the environment and how much the teachers here challenged me academically.
In what ways has Mary Help contributed to your personal and academic growth?
Personally, Mary Help helped me mature much faster, giving me a different outlook and perspective than the rest of my peers. Academically, I was challenged through my Honors and AP classes as well as my business internship.
What is one thing you would like outsiders to know about Mary Help?
For incoming students, I would encourage them to take advantage of everything Mary Help offers, from class retreats to the academics, the sports, and clubs.