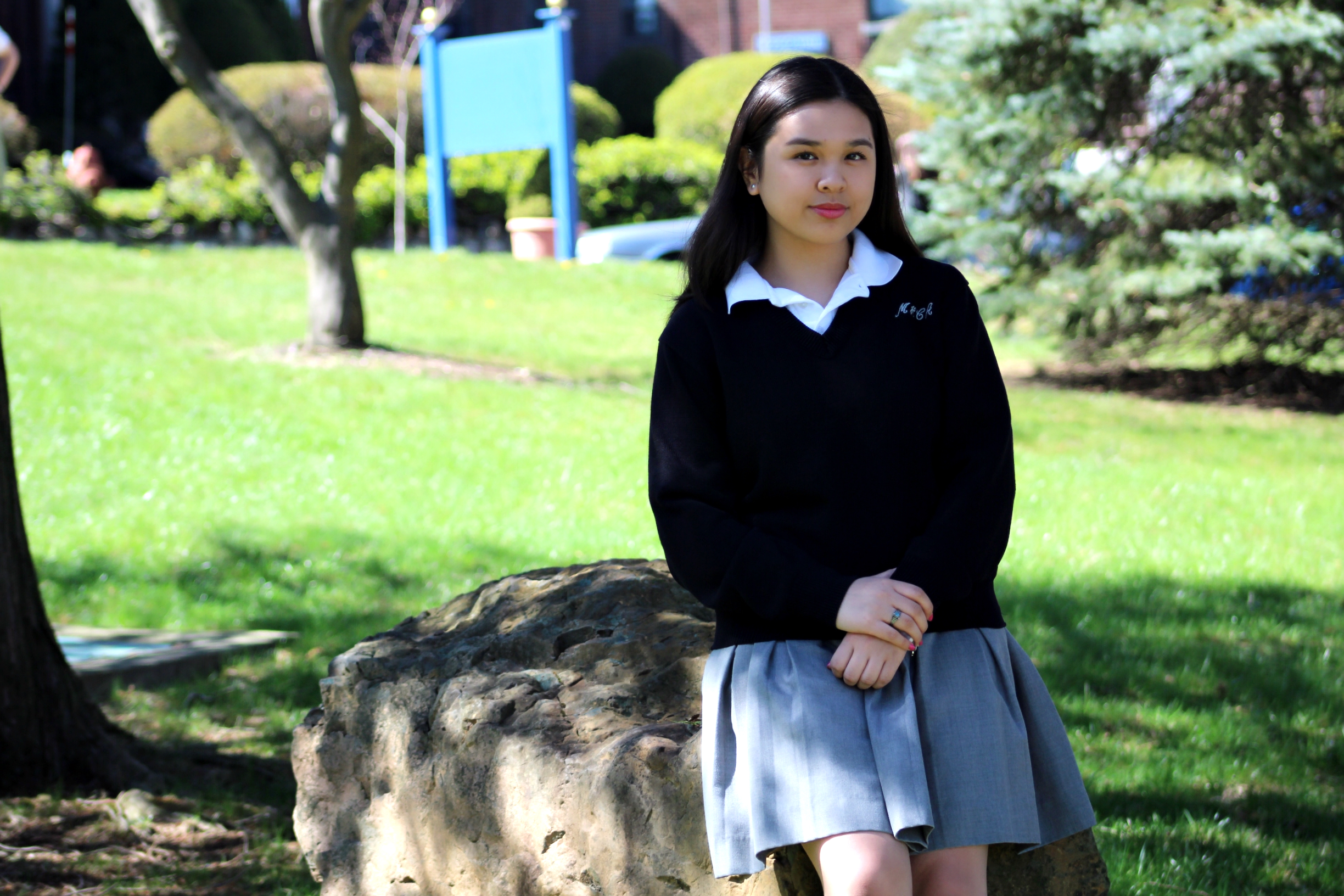 What does Mary Help mean to you?
It's easy to say Mary Help is all about "family," but when I think "Mary Help," I think much broader than that. Mary Help is a haven, and it has a distinct way of drawing in each student, making her comfortable and safe. Before I came here, I never believed that a place filled with many different people - a school, no less - could make me feel whole. However, now that I'm here, I wouldn't have it any other way.
Why did you choose Mary Help?
I like to believe that God gently nudged and guided me to Mary Help. I did not plan on coming here, and in all honesty, I was not interested in attending an all-girls high school. But when Mary Help visited my 8th grade class, I was surprised by how fun-loving and gentle the sisters and teachers were. I imagined that's how the students would also be. While I considered and applied to other high schools, Mary Help did not give up on me. They told my family that they would wait for me to choose what was best for me, and that impressed me because it showed that the school cares about each girl's needs.
In what ways has Mary Help contributed to your personal and academic growth?
Since my freshman year, I have noticed an immense change in what I thought I was capable of doing. Entering this school, I knew I wanted to participate in the music program. Singing has been at the center of my life, and Mary Help gave me many opportunities to progress and advance as a singer. I have performed with the choir, in school musicals, and at the annual fundraising gala, and was empowered to take what I love and expand upon it in every way. Academically, I have taken advanced classes, earned college credit, and interned at St. Joseph's Hospital, all while exploring health care as a career field through my participation in the Health Care Connections Program.
What is one thing you would like outsiders to know about Mary Help?
Mary Help cultivates individuality, while teaching us to employ acceptance, love, and kindness at all times. Together, the students and faculty work towards the common goal of achieving success at the individual level, always keeping each student's own happiness in mind. You can be sure that no matter your story, here you will find a place of your own and you will be cared about. Once you're here, it only takes a day or two to experience the warmth and love all Mary Helpers have to offer!