Student Testimonials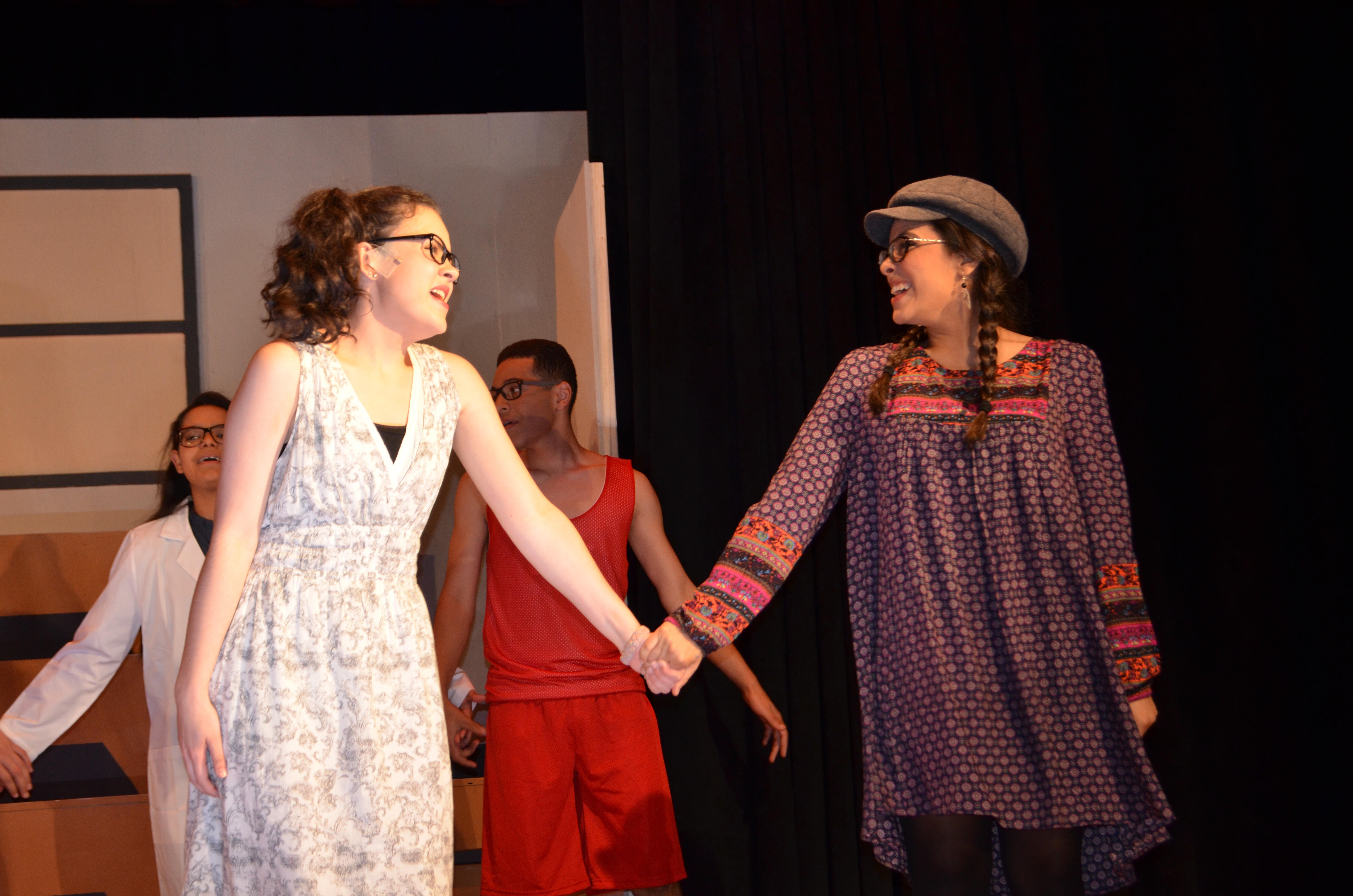 Ever since my debut to the theatre in the sixth grade, I've been in love with performing, but since starting at Mary Help, that love has continued to grow. Getting involved in our performing arts program has been the best decision for me. Through theatre, I have learned a lot about myself, developed my acting and dancing abilities, and had more fun than I could've ever imagined. This past year, I was honored to play the part of Jacklyn Scott in High School Musical. The creative team of professionals who worked on the show were incredible! They taught us so much, and pushed us to do our best and then some. They made the atmosphere friendly and homey, but kept us working to make the show a success. I cannot begin to describe how wonderful my cast mates were. In the six months we were together, we became a family united by our love for the arts and bonded by the need to "get our heads in the game." Without them, I can't imagine what the show would've been! I am so excited for what this year has in store for us. "Once a wildcat, always a wildcat!"
-Sammey Chisholm, 2017
I joined the choir at Mary Help during my sophomore year and I do not regret it. I have been in choir for a year now, and I still get goosebumps each time we sing. The Salesian Voices has truly changed my life and made me the person I am today. It helped me grow as a person and made me far more confident. I wouldn't change this experience for anything in the world! Everyone feels like family."
-Bridget Cahuana, 2018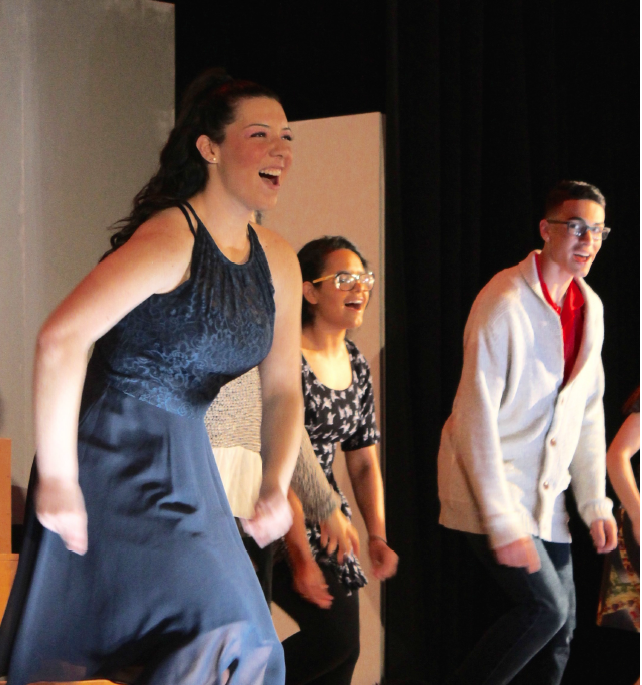 "Our theater program has been an unforgettable and life-changing experience. I not only grew as an actress, but truly became a different person (and I don't mean my character!). My confidence has skyrocketed, and I've learned to be open to new things. I've learned that not everything comes easily and working hard for something makes the end result even more rewarding. I've gotten more out of my experience in participating in the musical in only 4 months than I have in any other hobby. I am forever grateful the opportunity and encourage everyone to audition."
-Gabriela Corbo, 2017
Growing up participating in musical theater and the arts has been a passion of mine. Every show I have done in the past felt the same. When I came to Mary Help as a freshman and auditioned for the musical I knew there was something different about it. Not only do you build a bond with your cast and crew members, but you build a bond so strong that you know it can't be broken. What makes our program different from other programs is the way we connect and work with each other. The adults on the creative team push you past your comfort point to get you to express yourself to the best of your abilities. Joining the musical theater family at Mary Help was one of the best decisions I made, and I encourage you to join the family too! It will be one of the best experiences of your life and you won't regret a single moment of it!"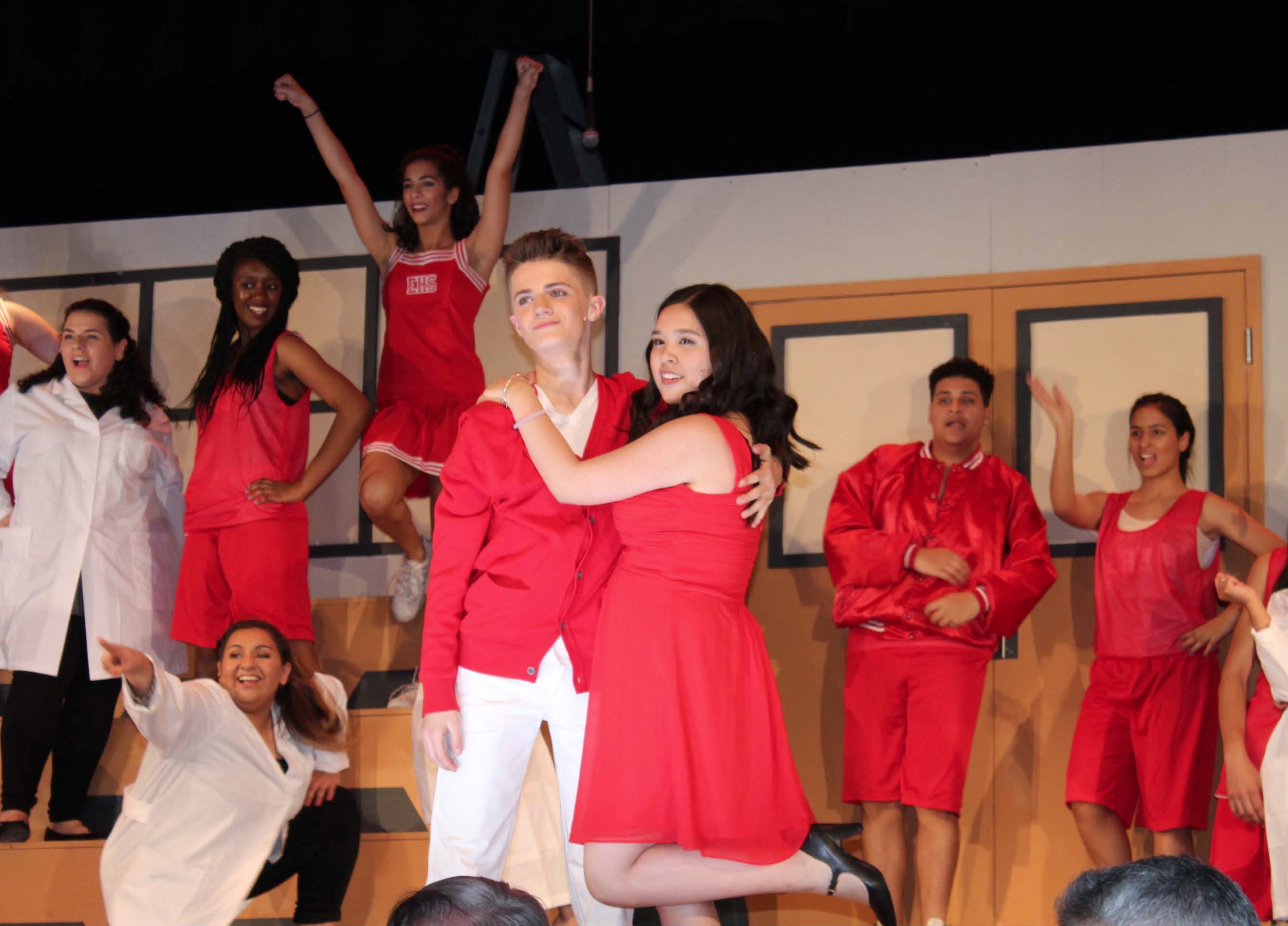 "This past year, I had the opportunity to play the role of Gabriella Montez in Mary Help's production of High School Musical. A necessary component to putting on a good musical, other than the actual music, is a shining cast of characters. The girls from Mary Help who choose to participate in musical theater are the most talented and family-oriented girls I have ever met. We also have boys who join us from schools like Manchester Regional, Rosa Parks Performing Arts, and Eastern Christian, and they too have become a part of our family. From the very moment auditions started, we established a strong bond that stayed strong.
Even though the show has ended, we're still the Wildcats. No, really! We still constantly refer to ourselves as the Wildcat family.
However, aside from my personal experiences, if I had one word to describe musical theater at MHC Academy, it would be "professionalism." Our director, Mrs. Cardona, had a set schedule that fit perfectly into all of our already hectic lives. It was her first production with us, but her past work as a professional performer truly helped her lay a foundation for us to follow and which enabled us to put on the best production possibly, all while showcasing the unique talents of the individual, no matter the role. If I had to choose a single experience that truly shaped and formed my life, it would be this musical!"
Being in the choir at Mary Help has given me a sense of belonging and success. As someone who began freshman year scared and shy, I was immediately drawn toward the family that the choir appeared to be. Joining the choir helped me acclimate to high school, make friends, and gave me a sense of responsibility. I had to learn how to balance homework and after school practices and to use time management when planning ahead for choir trips, like those to St. Malachy's Festival and Music in the Parks. Our choir is a professional - yet fun - group, and I am thankful to be part of an award winning choir that performs modern and exciting pieces. Throughout my four years, the choir has consistently made me feel that I truly I really belonged.